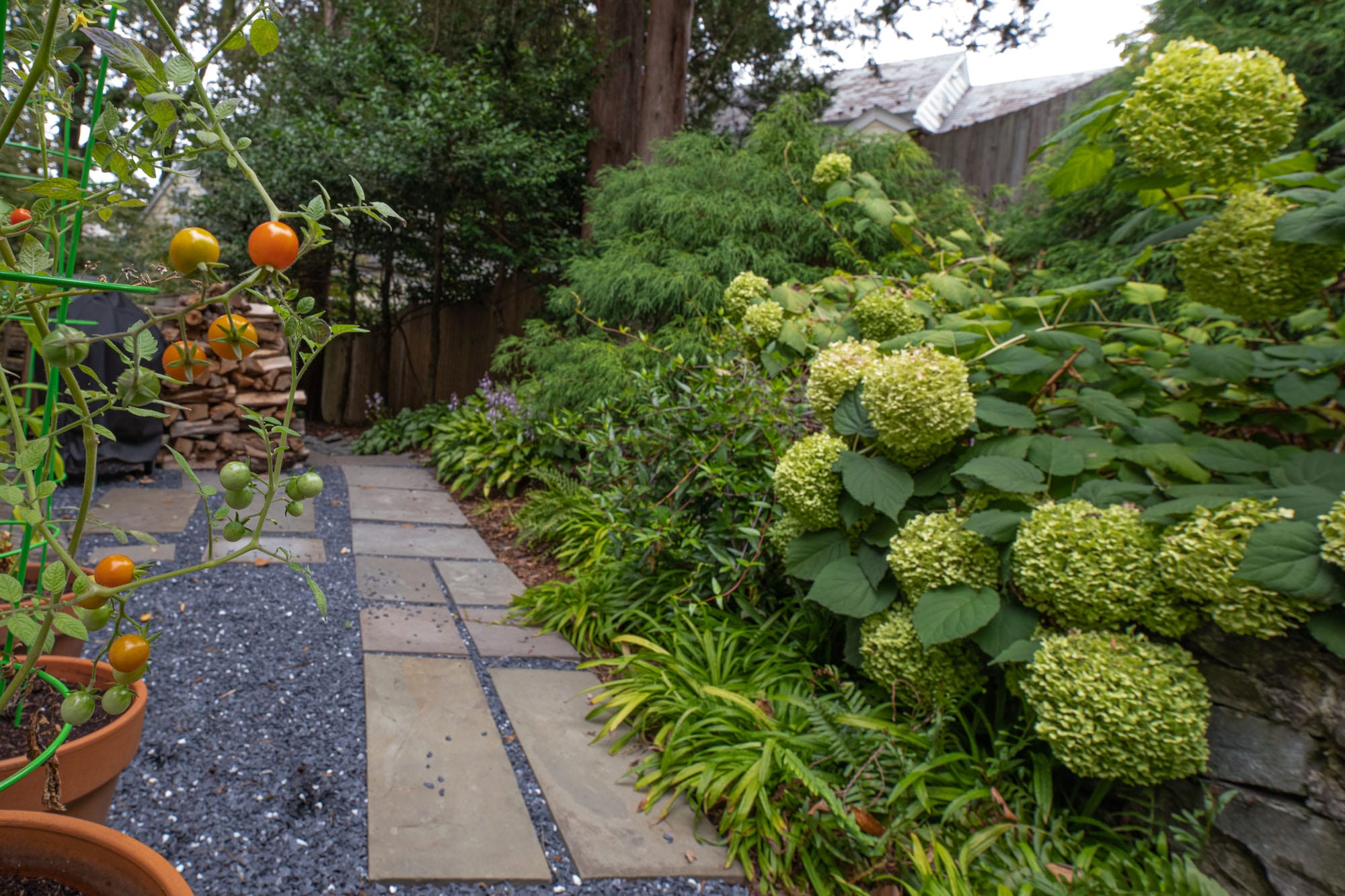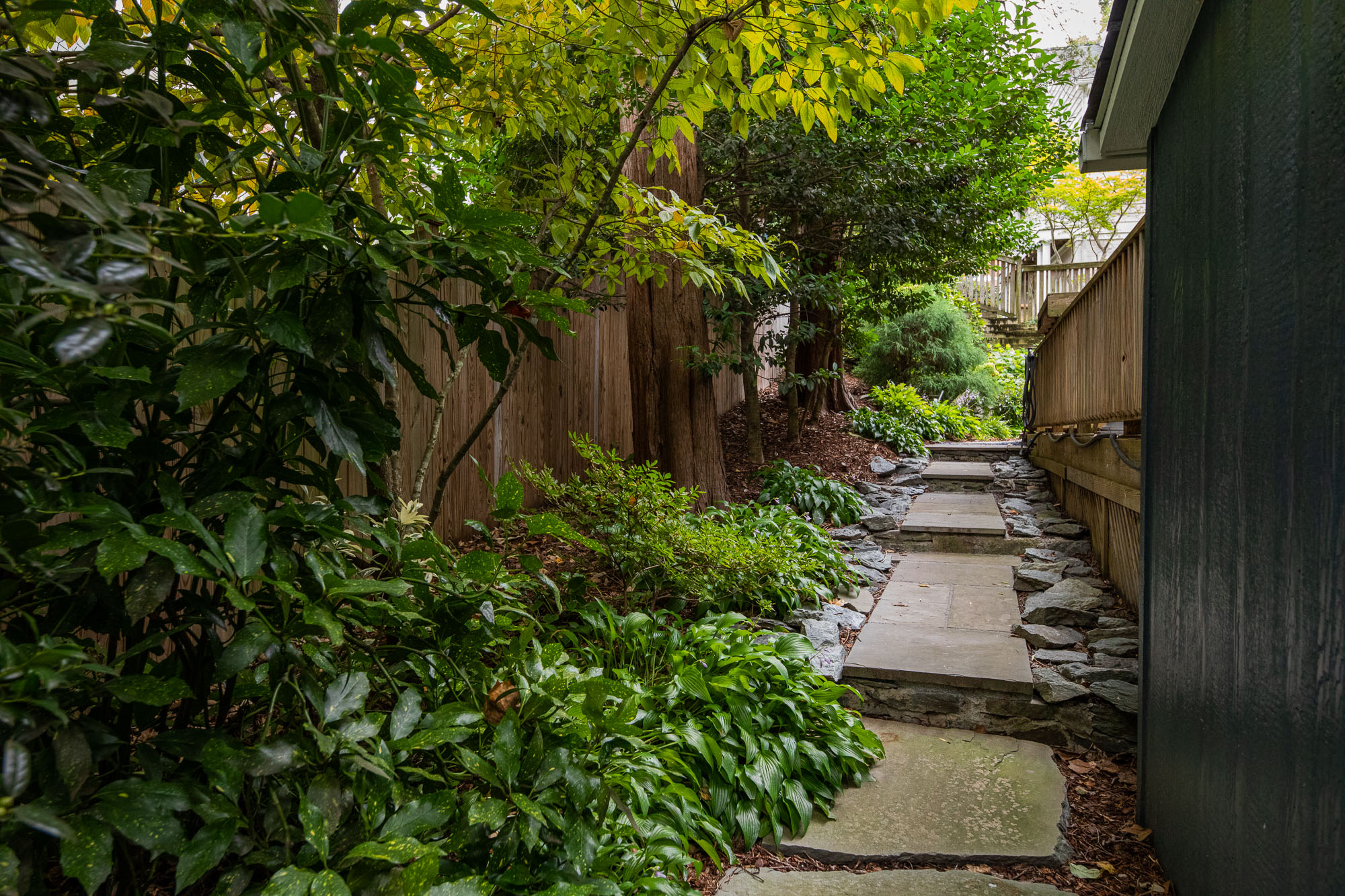 What the client wanted:
The views from within the house to the landscape without were less than inspired. The lack of outdoor storage and gathering space prompted our clients to seek out additional options.
What we did:
BB installed a flagstone patio and shed where the family could gather around the fire pit. In the front, a redirected downspout and waterproofed foundation help address the drainage concerns, while overgrown beds were cleaned and planted for a more unified look.
What we love:
The flagstone patio is inviting year-round, and the charmingly painted shed addresses the client's storage needs while working within the space constraints.
Garden Plan:
Select the Down arrow next to printer icon in the top right of window below to save or open the plan.