Extend the living space outdoors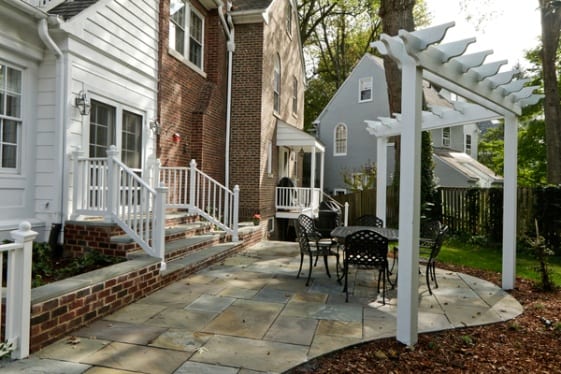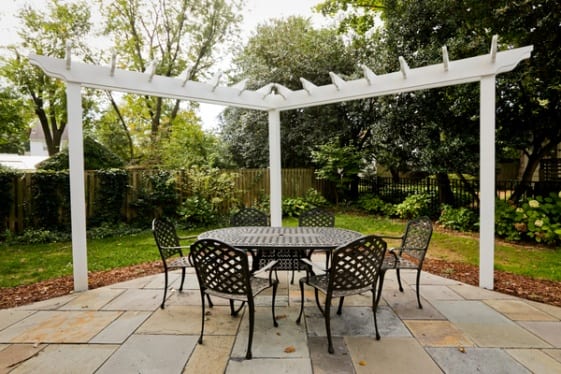 What the client wanted:
To create an outdoor entertaining space that connects the kitchen and dining room to the backyard.
What we did:
BB replaced a rotting deck with wide brick and flagstone steps that lead down to a curvilinear patio. The patio extends between two side entrances, serving as both path and destination. The seating area is enclosed by a custom-built arbor that frames neighboring trees and sky, dissolving the boundaries of the backyard.
What we love:
The classic arbor creates an outdoor room and stands on its own as a piece of sculpture.