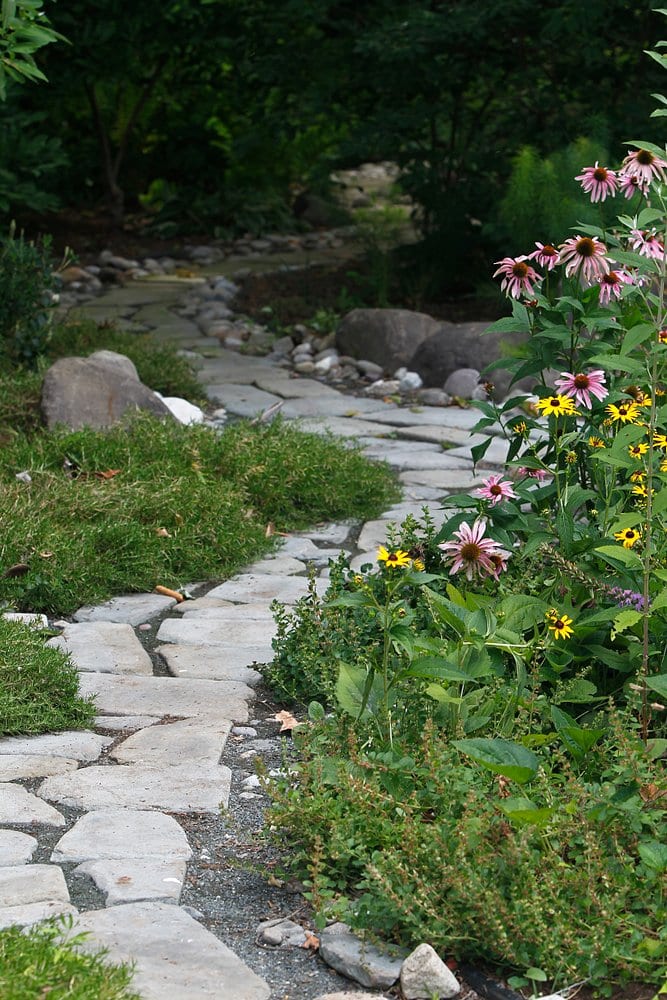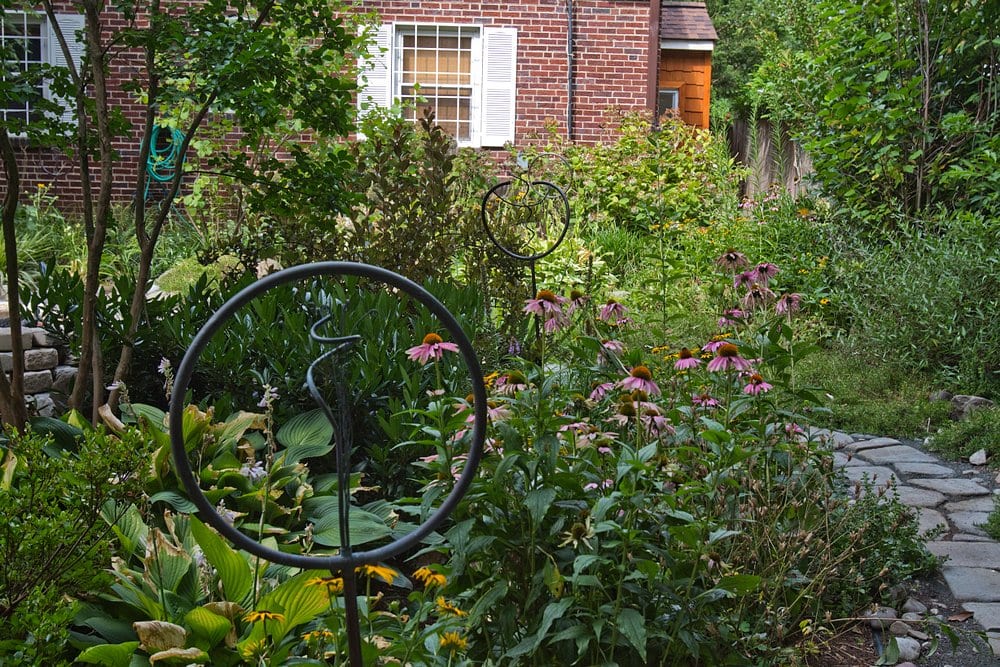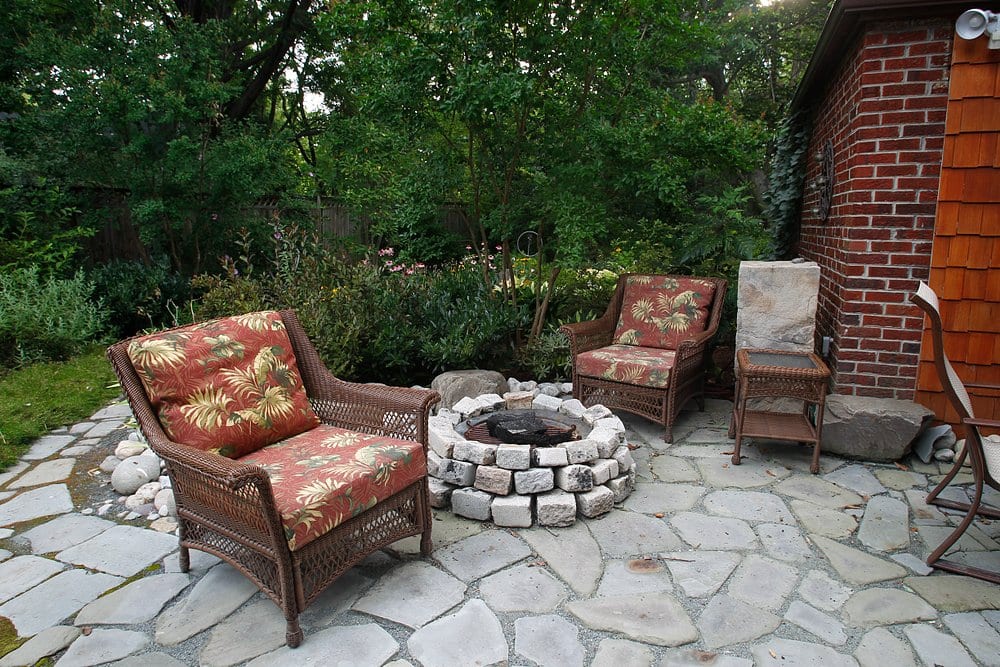 What the client wanted:
To create a memorial garden that captured the spirit of client's father, who loved lilacs and fly fishing. Other important goals: eliminate the need to mow the grass and solve flooding problems that occurred after heavy rains.
What we did:
Client had a large collection of interesting plants and beautiful trees to be preserved. We saved these plants by digging up all the perennials in the garden along with most of the shrubs and heeling them in before path construction began. We replaced decaying pathways and patio with tumbled bluestone and river rock to create walkways and seating areas that resembled stream beds. We removed turf and planted the garden with existing and new plants, de-compacting the soil and amending beds to improve absorption of water running under the garden.
What we love:
The birds that come to bathe in the boulder bowl fountain off the path, and the way that using existing plants helped the garden look mature almost immediately.